I have been contacted by many students in Leicester East who are being forced to pay their final rent payment, despite universities shutting and students returning home due to the coronavirus crisis.
I have written to the government urging them to work with private providers of student accommodation to waive this final rent payment, which is an excessive financial burden for many during this unprecedented time.
You can see my letter to Gavin Williamson MP here.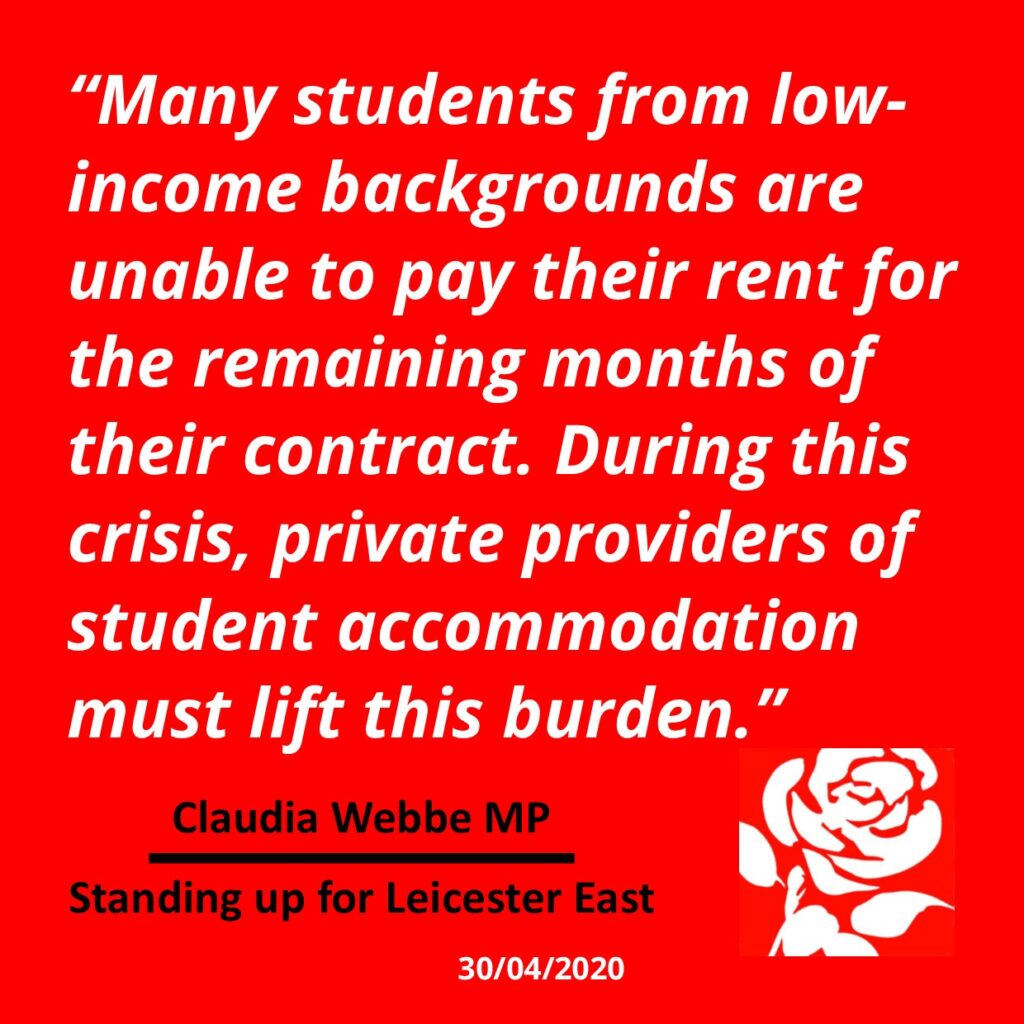 I have written to the Chancellor with the support of a cross party group of MPs urging the government to protect the hospitality and British Asian Wedding Industries during the coronavirus pandemic.
Many businesses within the hospitality sector are facing financial ruin, yet do not qualify for support due to rigid government guidelines.
Leicester East, which has one of the highest proportions of Asian populations in the country, is home to many businesses that are dependent on the Asian Wedding Industry.
I urge the government to protect an industry which is of great financial and cultural significance to many residents of Leicester East, as well as to the entire British Asian community.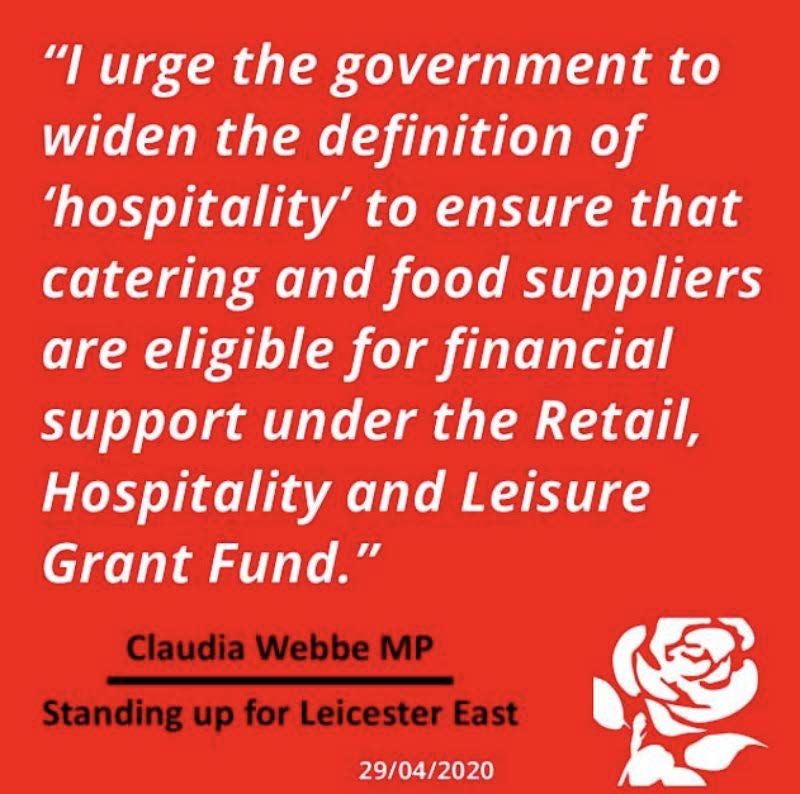 Coronavirus is highlighting extreme racial and class inequalities in Leicester and across the UK and globally. The uneven deaths reflect a global economic system which has been built upon racialised extraction and subordination.
I've been highlighting this issue for some time. There are high levels of child poverty inLeicester and particularly in my constituency, which is 60 per cent black, Asian and ethnic minority.
It's terrible and this is the product of years of insecure working practices and ideologically-driven austerity. Communities are suffering and in areas like the east ofLeicester the inequalities are stark. People are in precarious jobs with no security and children are having to suffer living in poverty-stricken homes as a result. The problem is unacceptable and outrageous.
You can read my full article in the Leicester Mercury here.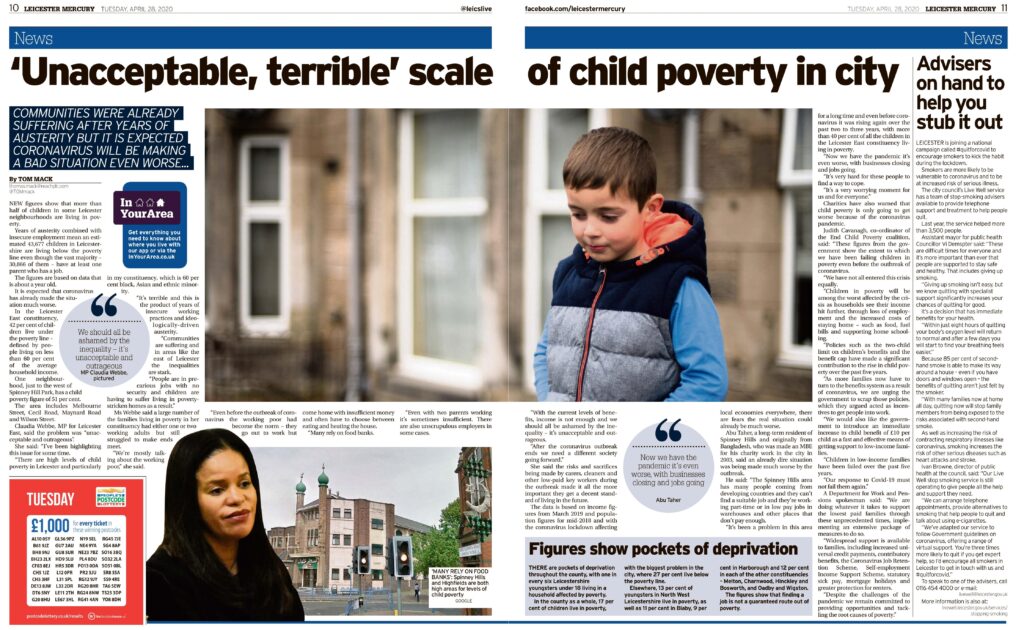 I have urged the government to grant permanent residency to migrant NHS workers and their dependent family members, and highlighted that several of the health workers to have died from coronavirus were first generation immigrants.
I wrote to the Home Secretary today, describing how the health crisis has shown the "undeniable contribution of migrants to our society" but how for many, their future residency in the UK is unsure.
If a migrant NHS worker dies in my constituency of Leicester then their family members should receive full pension and death benefits, and has urged the Home Secretary to scrap the NHS surcharge for all health workers and their families.
You can read my full article here.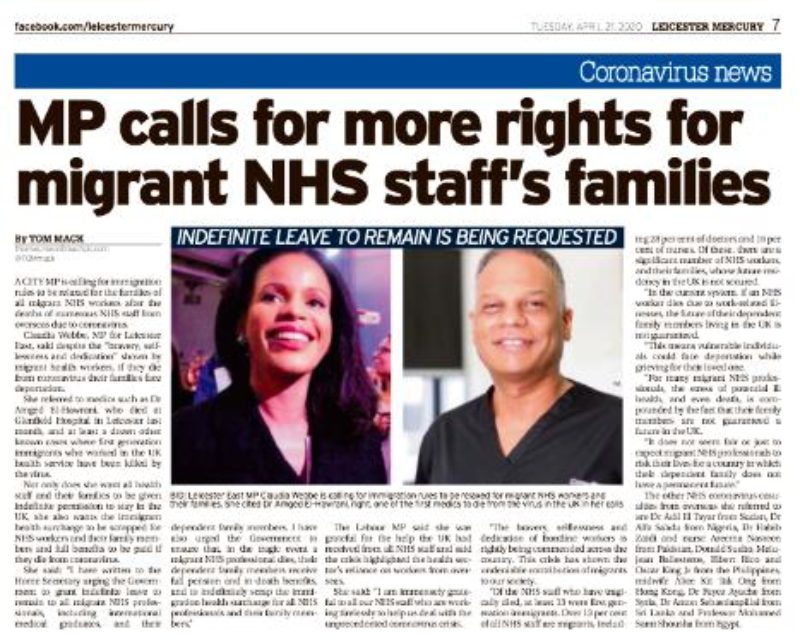 So many of you have been in touch with concerns over family members stranded in Indiadue to the coronavirus pandemic. I have written to Dominic Raab MP on your behalf forurgent help.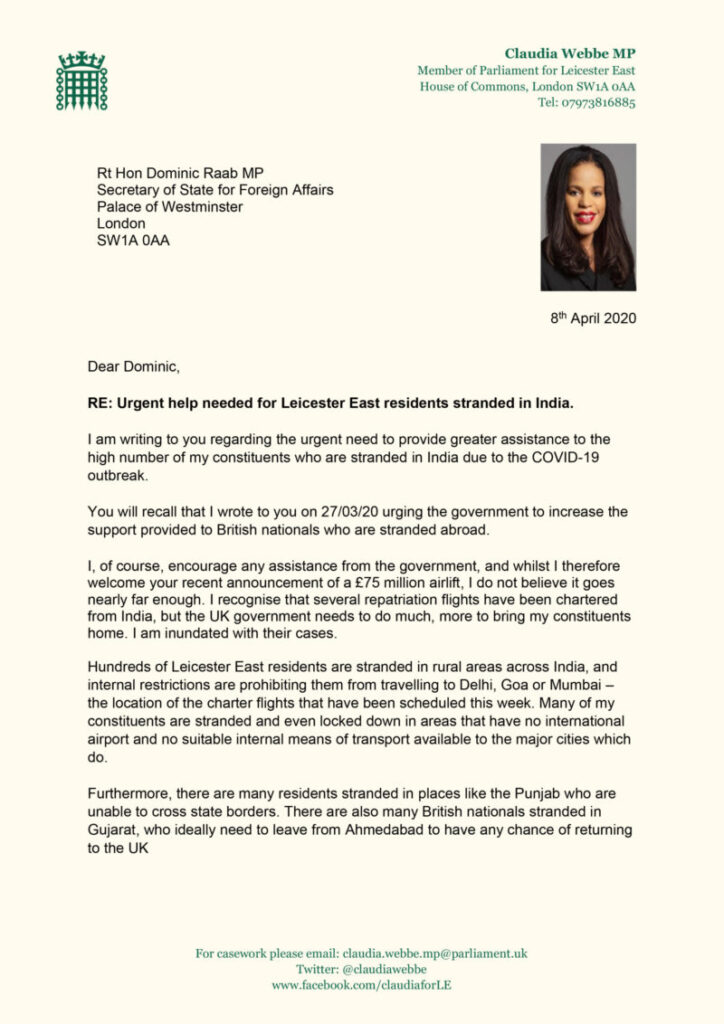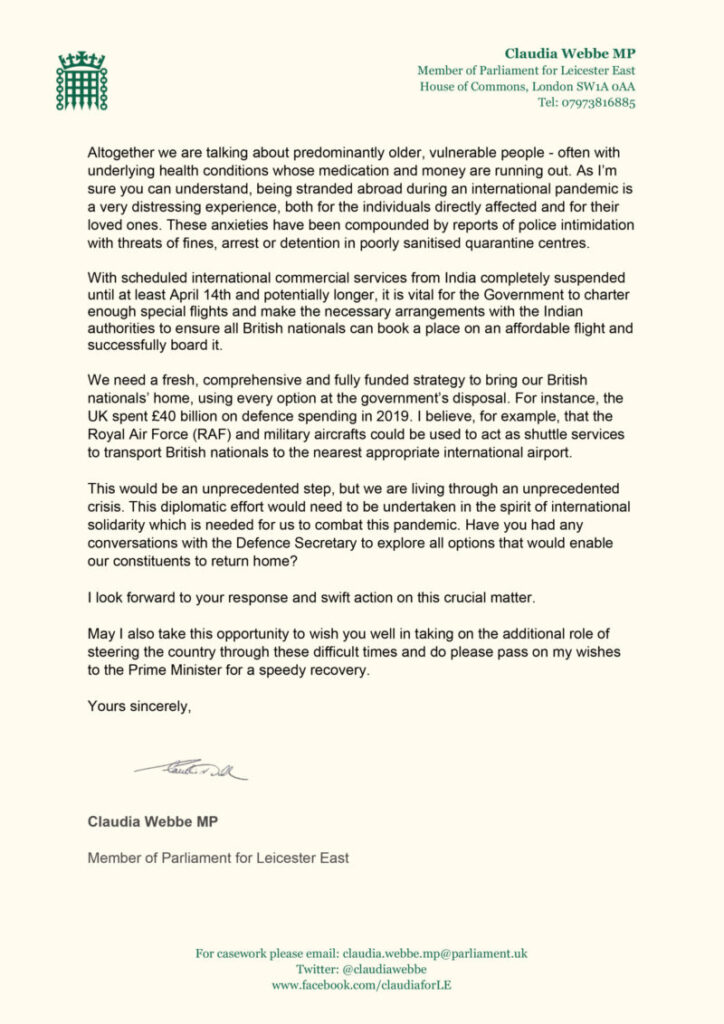 I have today asked for urgent clearer guidance on what companies should be shutting down as I am hearing of more and more worrying cases of Leicester people forced to work in unsafe conditions.
Many workers in Leicester are being put at risk of contracting coronavirus because their bosses have kept non-essential businesses open.
You can read my full article in the Leicester Mercury here.
Security Funding for Places of Worship
Security Funding For Religious Institutions
This weekend Labour will announce its new leader to take over from my decades-long friend and comrade Jeremy Corbyn.
We should use this moment not only to express our gratitude to Jeremy for the amazing effort and campaigning work he has put in as leader – and indeed has done on so many important issues for decades and will no doubt continue to do so– but also to assess what kind of party we must be, and what principles and policies we must stand for going forward and I will continue to fight for on behalf of my constituency of Leicester East.