Amid the Coronavirus pandemic, we must beware of the horrors of racism. It's vital that we build our solidarity and collective opposition to the politics of hate even more so in my constituency of Leicester East which is one of the most multi-cultural and diverse in the the UK.
You can read my full article in the Morning Star here.
After hearing worrying examples of corporate Coronavirus malpractice from workers in Leicester East, I wrote to the business secretary urging him to do more to prioritise public safety over public profit.
The Government needs to provide clearer guidance on who should be working and who shouldn't.
I will fight for those in Leicester East who are being forced to put themselves and others at risk, if they are not providing an essential function in this crisis.
My inbox contains a huge number of cases regarding Leicester East residents who are stranded around the world because of the Coronavirus pandemic, many are currently in India; many are pensioners; many have long-term health conditions and are running low on medication.
Whilst I welcome any assistance from the government, today's announcement of a £75 million airlift initiative does not go nearly far enough.
I am working hard in Parliament and have been pressing the government for many days now as urgent action is needed to bring them home. I will continue to do all I can t bring back members of our community back to Leicester East.
I have been contacted by the pharmacists in Leicester East who are concerned about the lack of government support during the Coronavirus outbreak.
I have written to the Health Secretary urging the government to provide more support to the pharmacists in my constituency.
You can read my letter in full here.
I utterly condemn this horrific act against peaceful Sikh worshippers in Kabul, who were praying for the safety of all humanity during the Coronavirus outbreak.
The Sikh religion represents and promotes the values of good citizenship and humanity. I am proud that Leicester East has one of the highest proportion of Sikhs in the UK, whose community contributes very significantly to our collective religious, cultural and political life.
I stand in unity and solidarity with our Sikh community in Leicester East at this difficult time.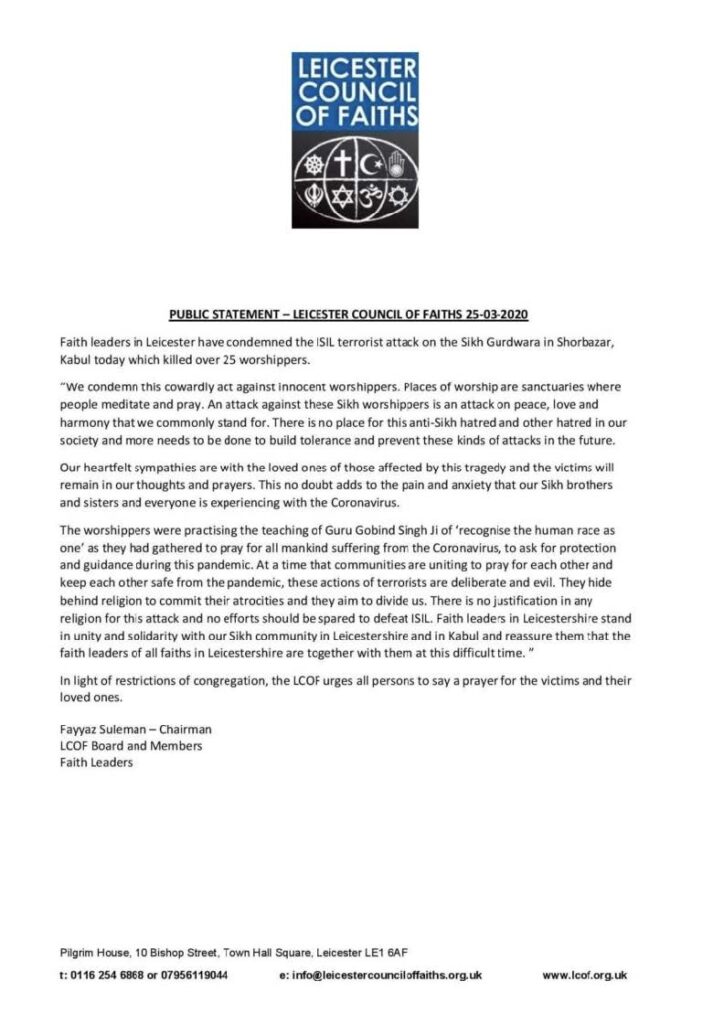 Volunteering to help vulnerable and isolated #neighbours during the #coronavirusoutbreak is much needed and vital and will be covered by the Emergency CoronavirusBill currently going through Parliament.
I support the call for members of the public to come forward to help the 1.5m vulnerable people who have been asked to "shield" themselves from #COVID-19.
The NHS has said the volunteers will support the 1.5m vulnerable people who have been asked to "shield" themselves from #COVID-19, the disease caused by the coronavirus.
How to sign up to become an NHS volunteer responder
Those who want to help can register by visiting the this link on the NHS website #LeicesterCityCouncil
Leicester City Council has teamed up with Voluntary Action LeicesterShire (VAL) and other voluntary sector partners to help mobilise the hundreds of people who want to help out – and put them in touch with those in need of help.
#LeicesterCityCouncil #VoluntaryActionLeicesterShire
The website for volunteering in Leicester here
Leicester East Mutual Aid Group
With all of us working together the following community action #COVID-19 Mutual Aid ward teams are in place for Leicester East they are working to help distribute the leaflets produced providing offers of help to support the most vulnerable.
All Councillors are providing support, helping in their respective wards and being Community Champions.
Leicester East has a mutual aid group, working closely with the National Mutual Aid group who have provided some helpful tools.
The following is helpful in guiding the work of this group.
Local Group Resources
The link provides the tools that are available nationally for COVID-19 Mutual Aid groups.
If you want to join the Leicester East COVID-19 Mutual Aid group you can do so by clicking and sharing the following link.
https://chat.whatsapp.com/LrW1IKqZVqJ7dpEsLlJfbo
COVID19 Mutual Aid groups across Leicester and Leicestershire are working with each other and the *Leicester wide COVID-19 Facebook group is here
The ward teams list here will help identify the most relevant ward based team across Leicester.
The City Mayor, emergency services, public health, GPs, our Police Commissioner, our NHS and hospitals and our range of independent pharmacies are all working hard to coordinate effort, keep us safe and protect us all.
Across our city many local community and voluntary organisations have come together to work collaboratively and provide a central resource during such a difficult time for all our communities.
For anyone that wants to volunteer to help support front line and community support services a Leicester Community Response Group has been established and a volunteer form can be found here;
The webpage for this coordinated effort is as follows.
Thank you for all of the hard work everyone is doing.
No one can get too much help but when providing help, please remember #COVID-19 or#Coronavirus is contagious, presently there is no cure:
✅ Please maintain social distancing
✅ Please avoid physical contact (2M distance) even with other volunteers
✅ Wash your hands regularly
✅ Items for delivery should be left on doorstepsWe are 
Many nursery workers in Leicester East contacted me with concerns about their future.
I asked the government for guarantees that their incomes will not be at risk during the coronavirus outbreak.
Throughout this crisis, I will continue to advocate on behalf of everyone in LeicesterEast.
Nobody can be left behind.
An official inquiry found that the Home Office showed "institutional ignorance and thoughtlessness towards the issue of race" during the Windrush scandal, and that some ministers still "do not accept the full extent of the injustice".
It found that the Home Office demonstrated a "culture of disbelief and carelessness", in a way that was consistent with "institutional racism".
This report lays bare the inherent racism of the British state. Amid the coronavirus crisis, we cannot ignore this national scandal.The violent history of British colonialism, resource extraction and racism must be discussed and challenged.
Reasons Claimants Were Refused Universal Credit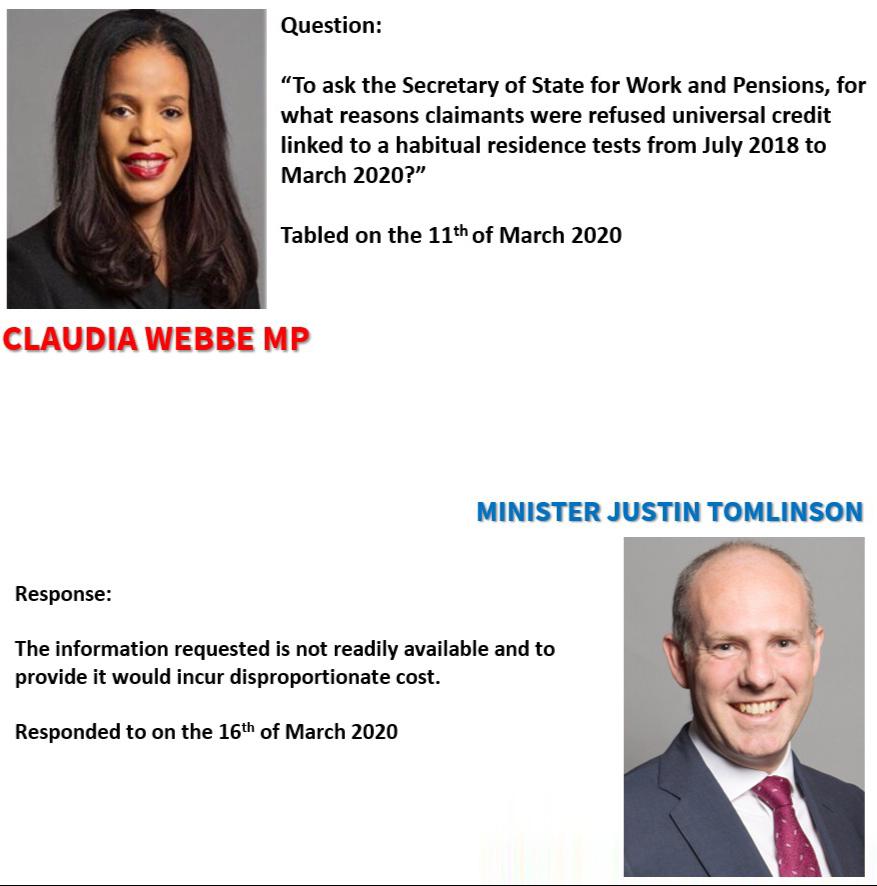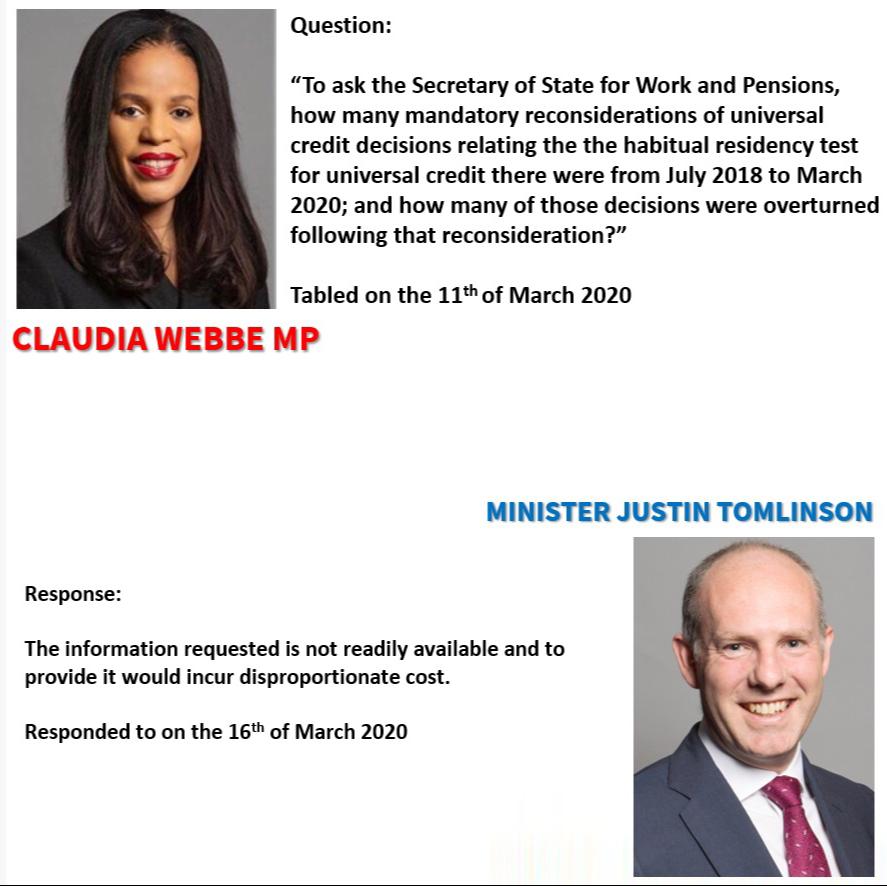 Habitual Resident Tests for Universal Credit 2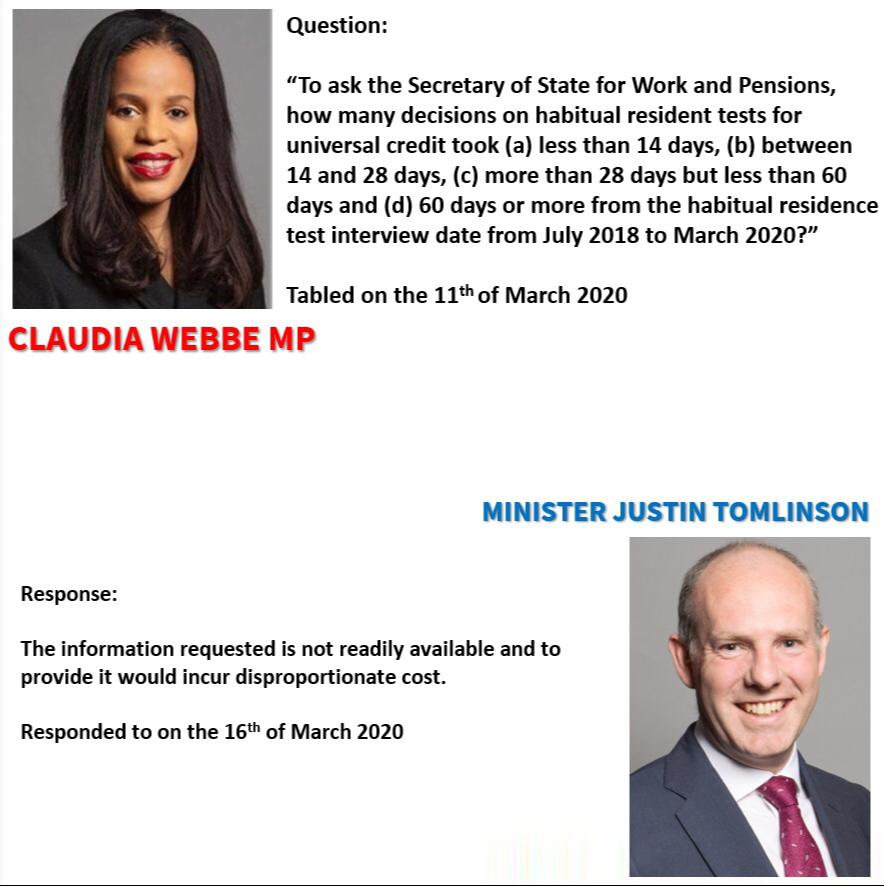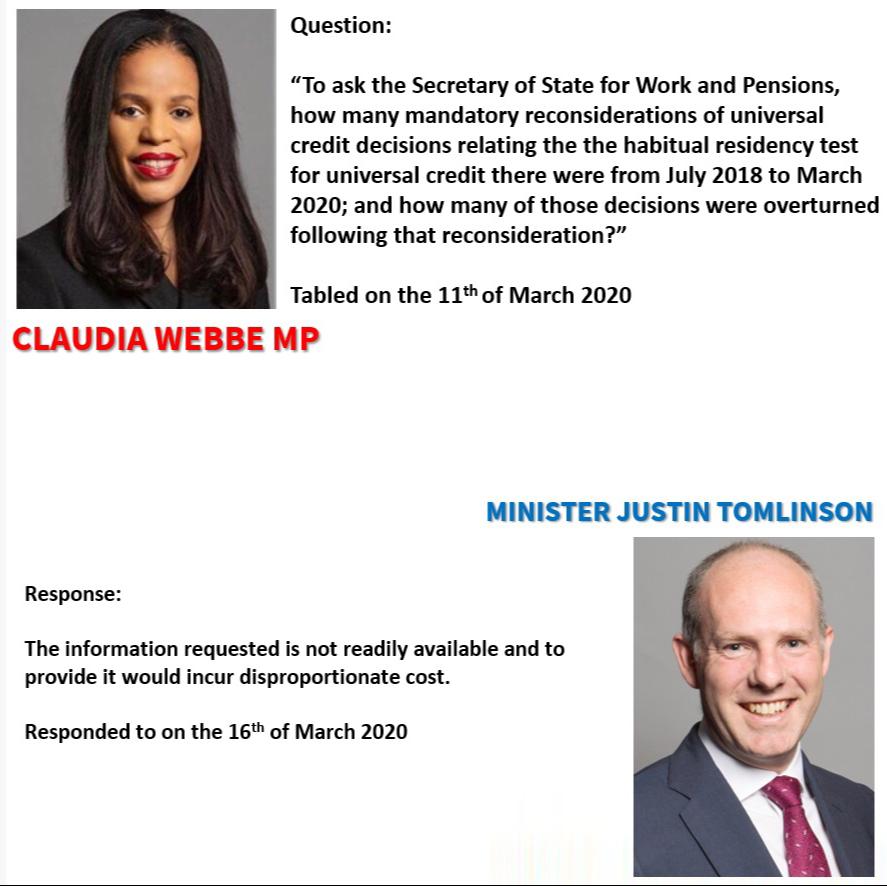 t was great to attend the Citizens Advice reception this week.
Thank you to all the hard working Citizens Advice staff and volunteers helping people across Leicester East.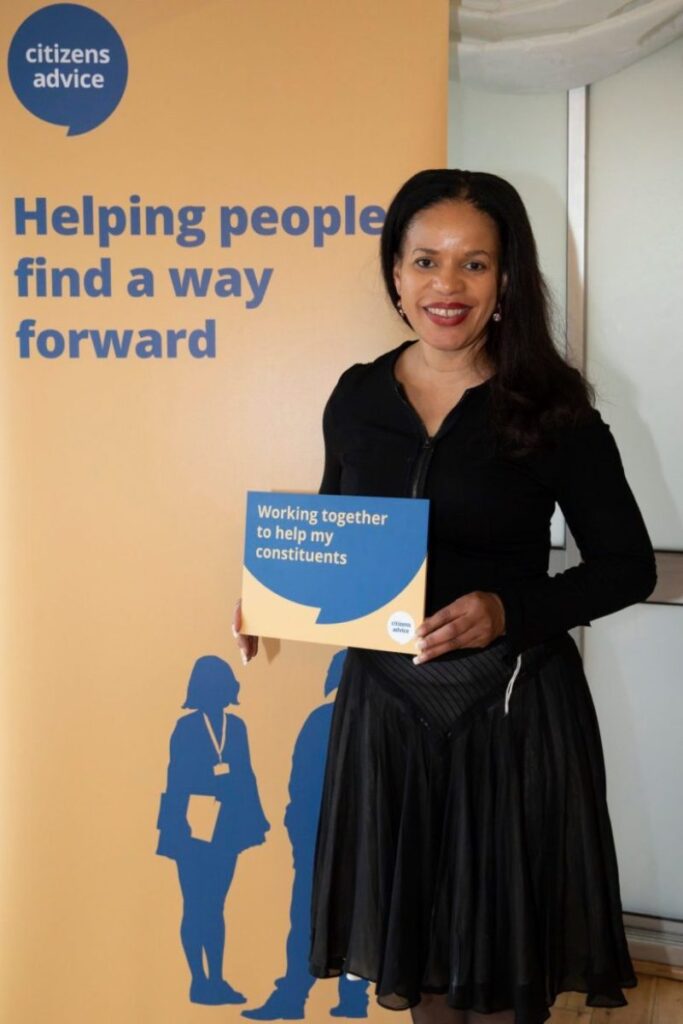 Security Response to Hanau Terrorist Attack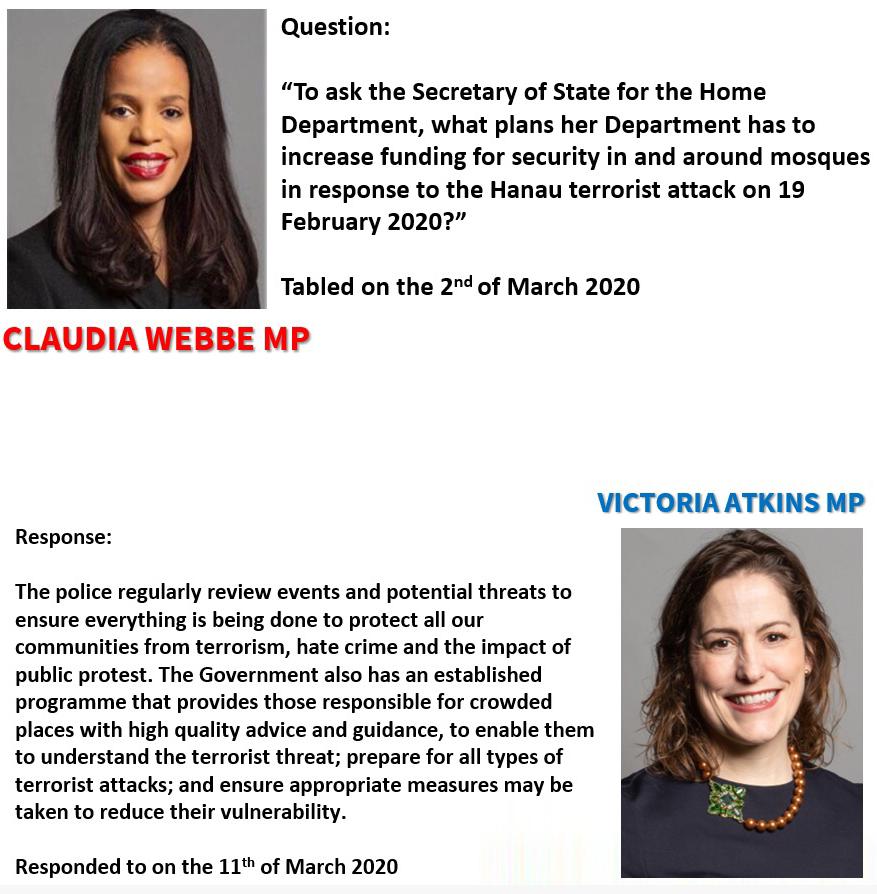 Public Safety Funding in Response to Hanau Terrorist Attack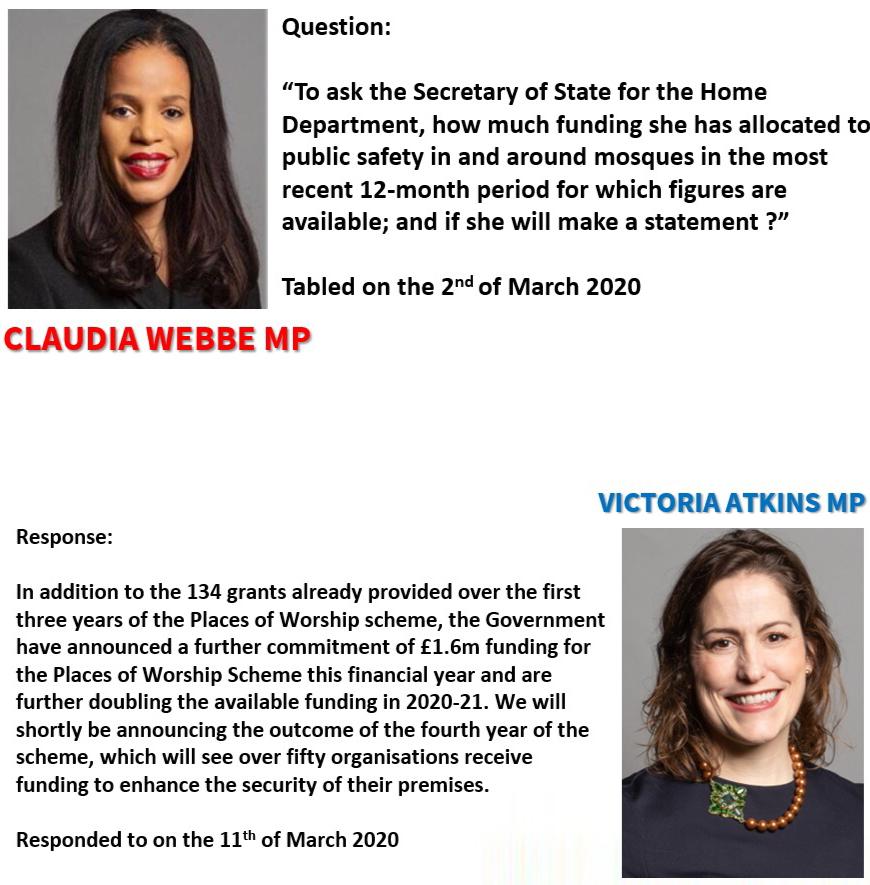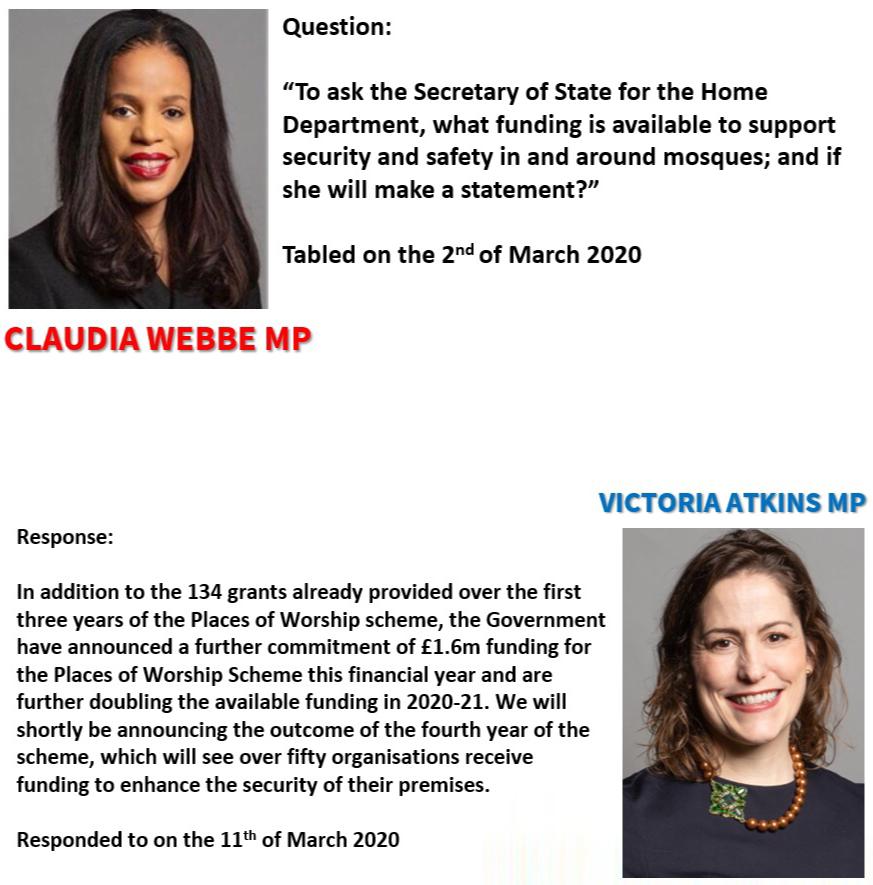 Place of Worship Security Fund - How many Mosques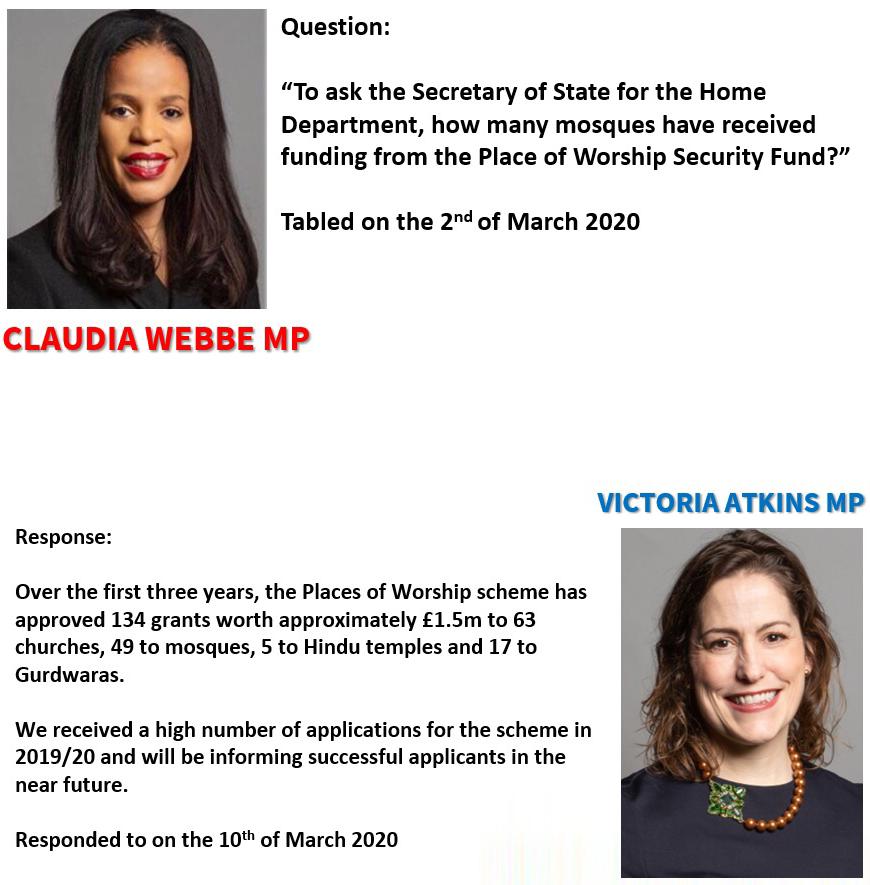 It was an incredible honour to make my Maiden speech in the UK House of Commons
I want to express my deep gratitude to the people of Leicester East for the faith they have put in me. It is truly an honour to represent my home city, which is one of the most diverse areas of the UK.
I vow that, as Leicester East's first female Member of Parliament, I will work hard to protect all my constituents and fight against all those who wish to pit our communities against each other.
Jeremy Corbyn MP in Leicester East: Tomorrow!
I am delighted to announce that I will be hosting an event with the Labour Leader, Jeremy Corbyn MP, in Leicester East on Thursday 5th March. I really hope you can join us.
This will be the first of regular political events that I will be hosting for the members of Leicester East CLP, and I am so proud that Jeremy will be there on Thursday to speak to you all, and to thank you for everything you did in the General Election.
I hope to see you there. When: Thursday 5th March 6:00pm for a 6:30pm start.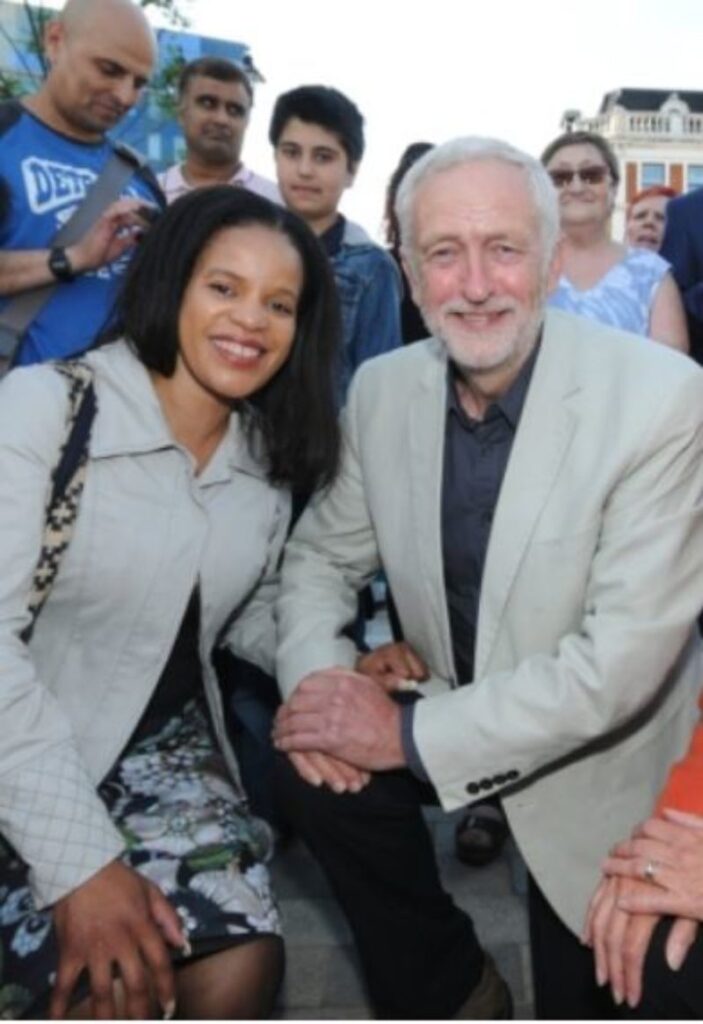 It was a pleasure to meet with some of the 3.8 million WASPI – Women Against StatePension Inequality Campaign whose pension age were unfairly changed.
This betrayal left millions of women with no time to make alternative plans – with sometimes devastating personal consequences including those in my constituency ofLeicester East.
I was proud to be elected on a manifesto which recognised this injustice, and committed to work with these women to design a system of recompense for the losses and insecurity they have suffered.
The government must follow Labour's lead, and ensure that such an injustice can never happen again.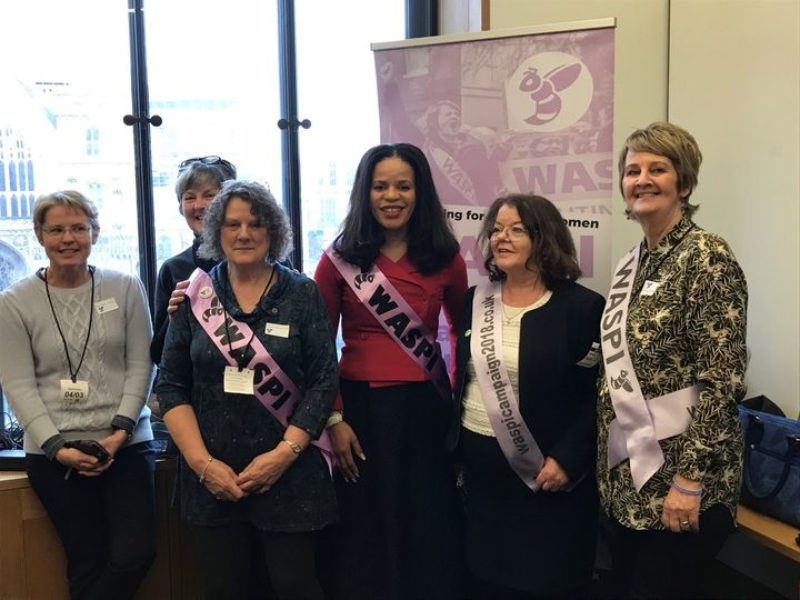 I am pleased to have been elected to the Environmental Audit Select Committee and the Backbench Business Committee, both of which sit for the fist time today.
As with all my Parliamentary activity, I will always put the interests of people in LeicesterEast first.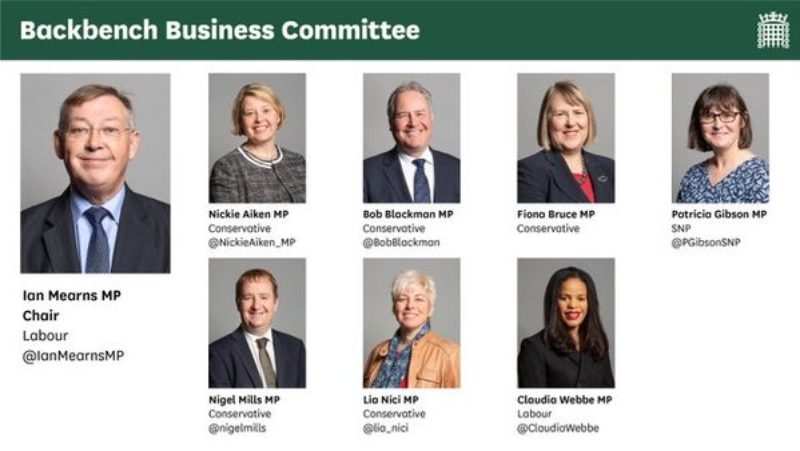 Sale of Land on the Leicester General Hospital Site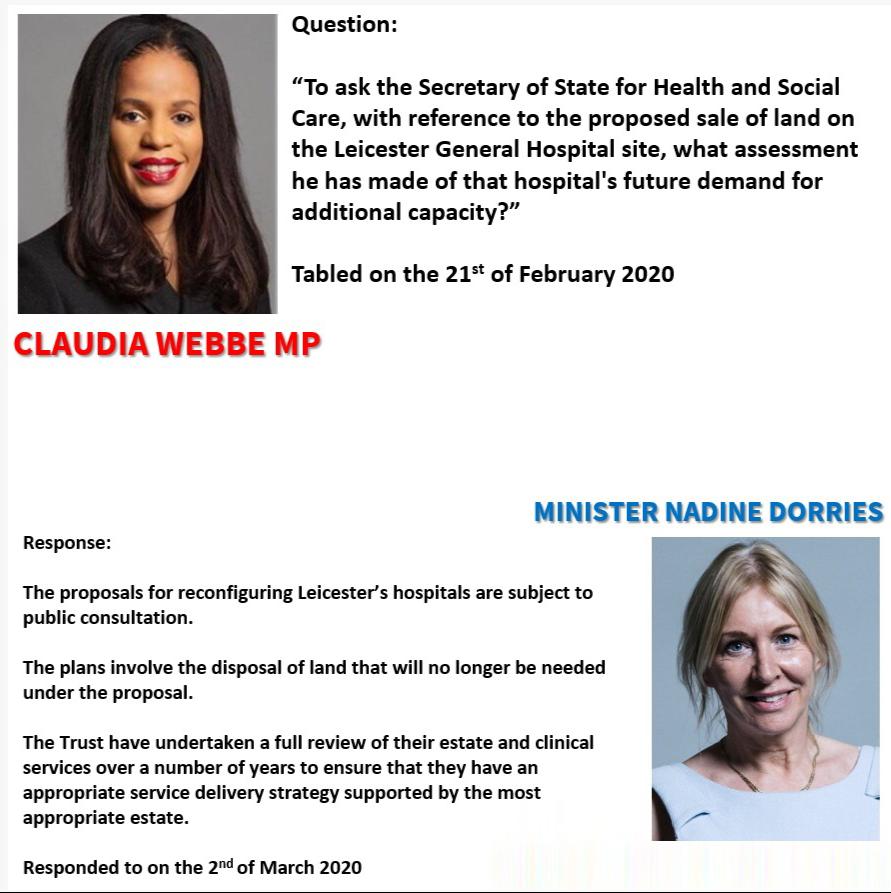 Regional Disparities - Business Rate Retention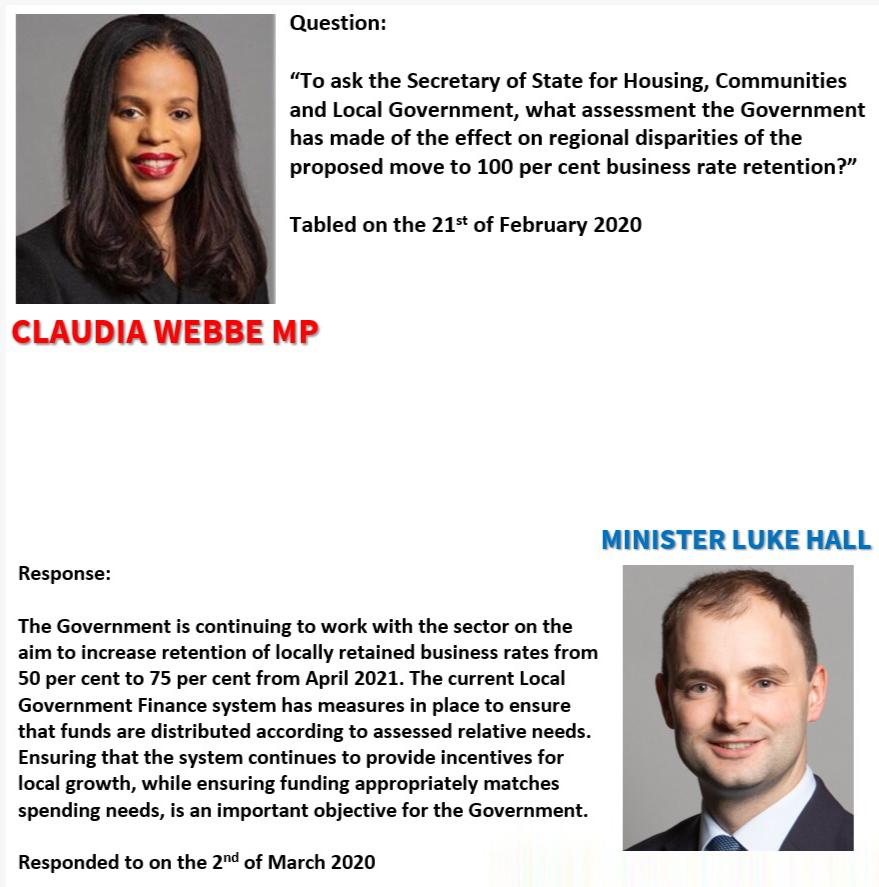 Place of Worship Security Fund - Mosques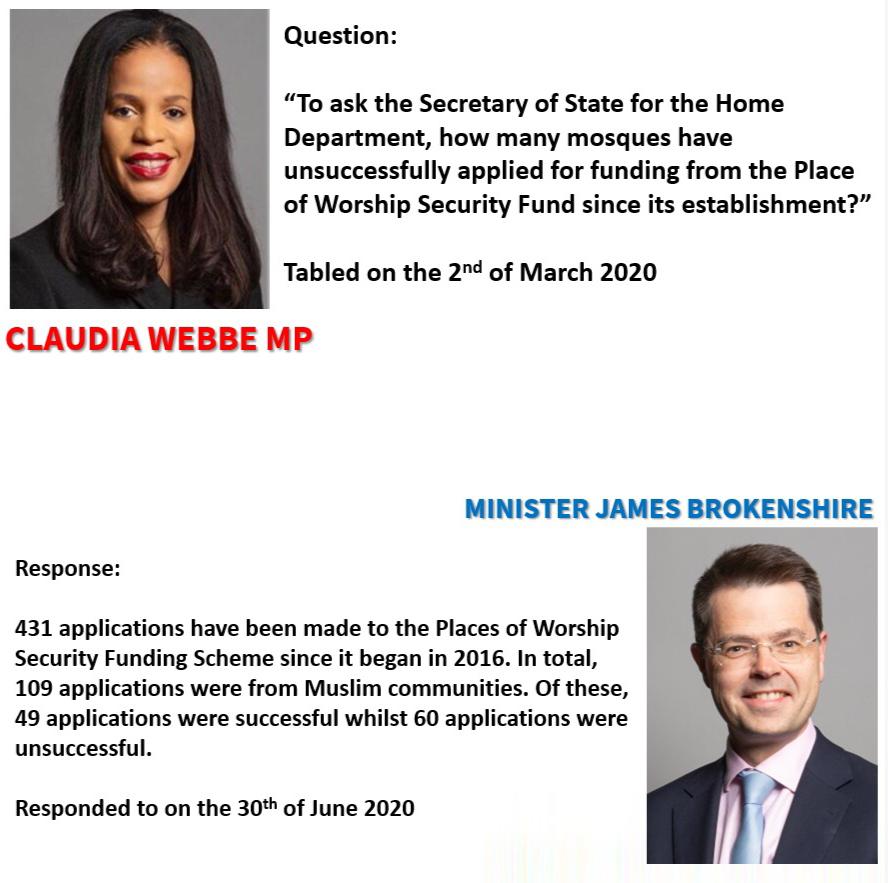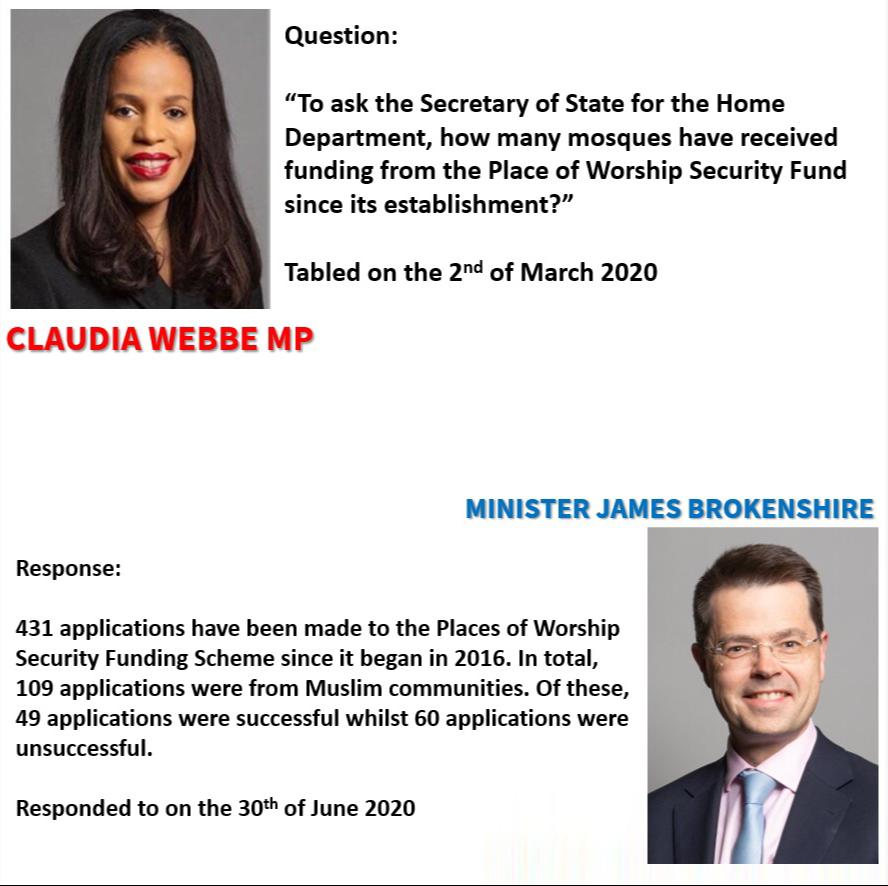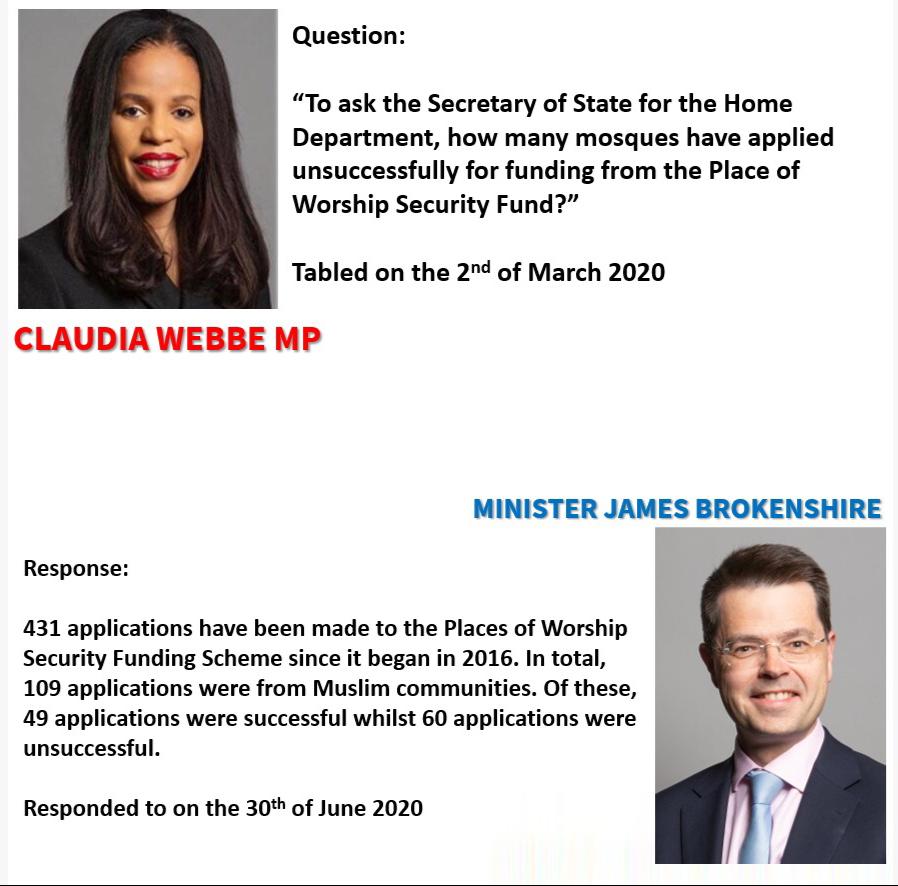 Locally Retained Business Rates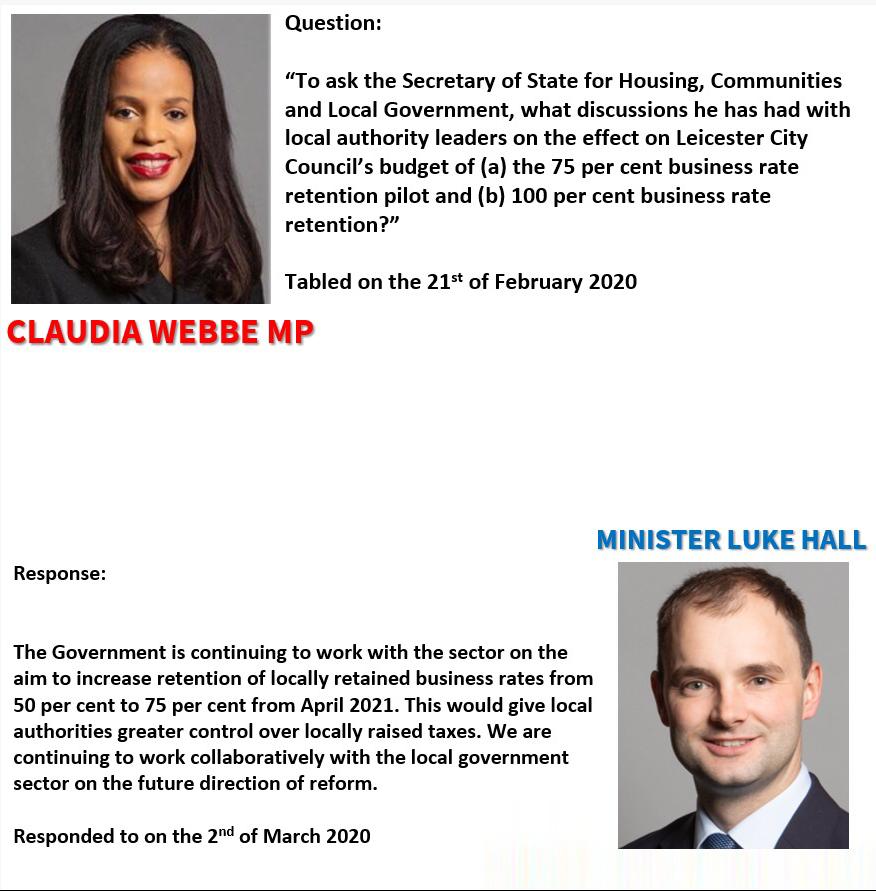 Leicester General Hospital Transplant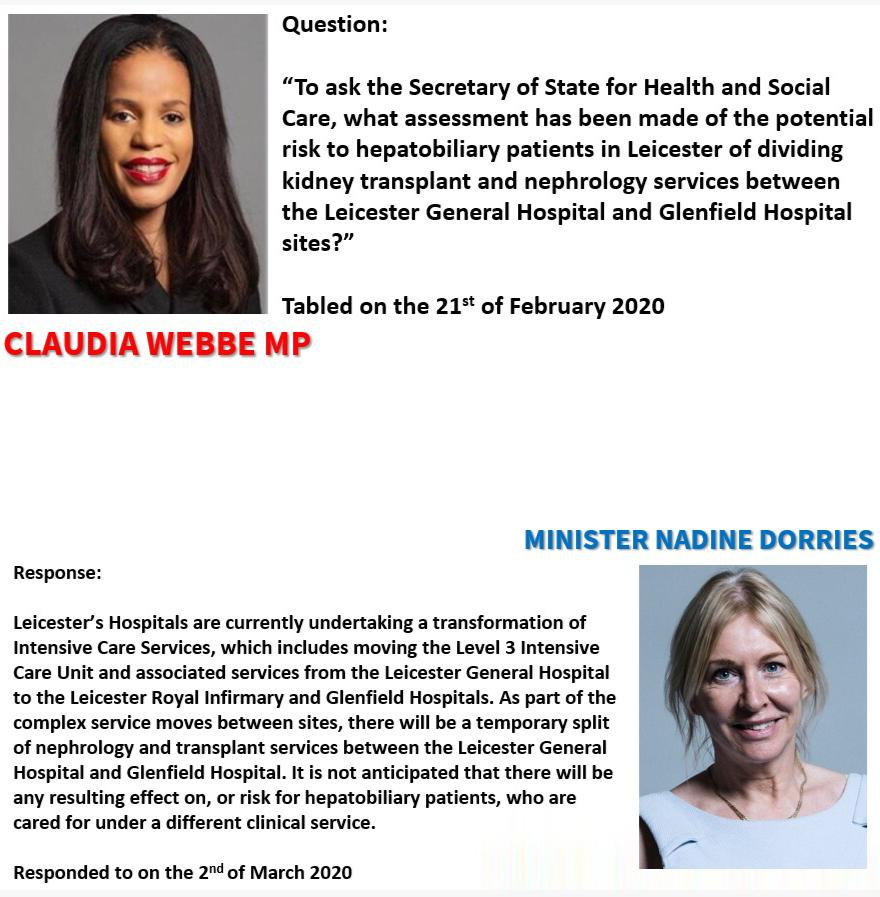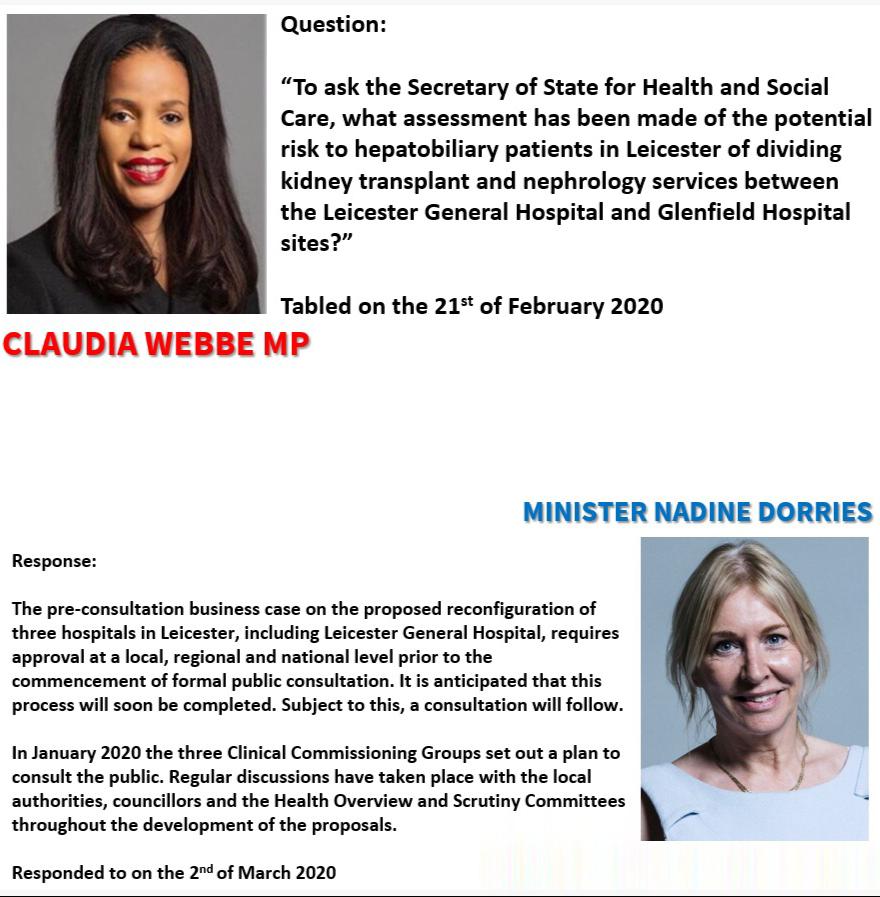 Child Poverty - Universal Credit