This page is being updated. Thank you for your patience.
My letter to Sir Peter Souls by and Ivan Browne with the kind offer by the Leicester Shia Imami Ismaili Muslim Community to use their premises to vaccinate the local community in Leicester.
The community support that has been provided by a wide range of religious and voluntary organisations in Leicester during this pandemic has been nothing short of remarkable. I have been heartened and encouraged to witness the generous community spirit that people across our city have demonstrated this year. Leicester has faced coronavirus restrictions longer than any other part of the UK, yet even at a time of crisis the selflessness of our people has shone through.
You can read the full letter below.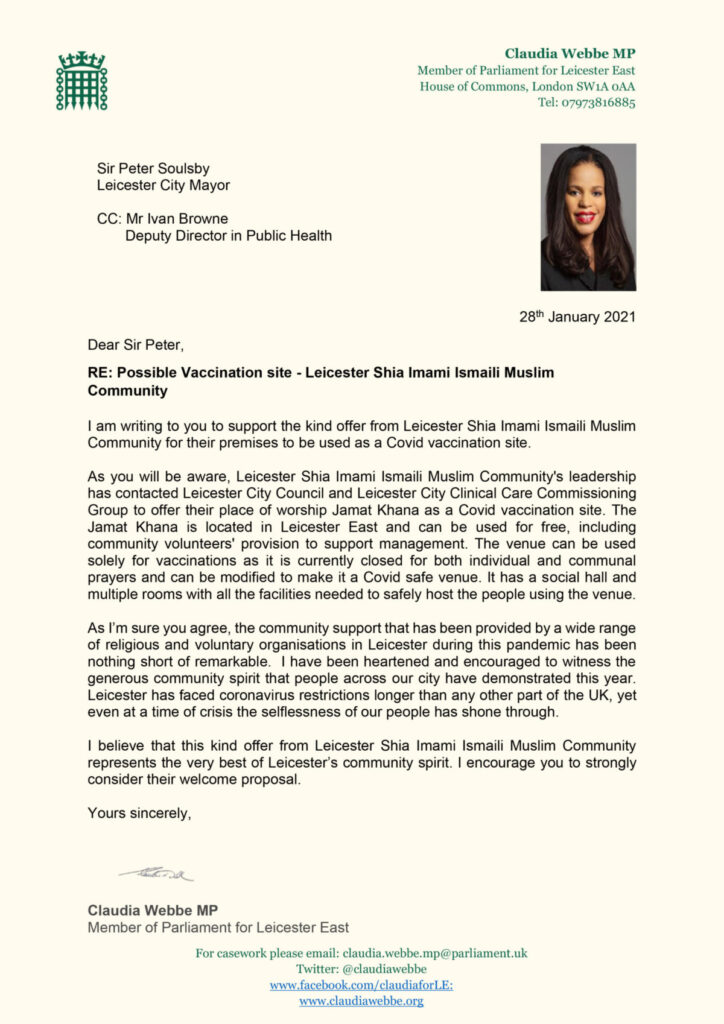 Cancer Diagnosis and Treatment Delays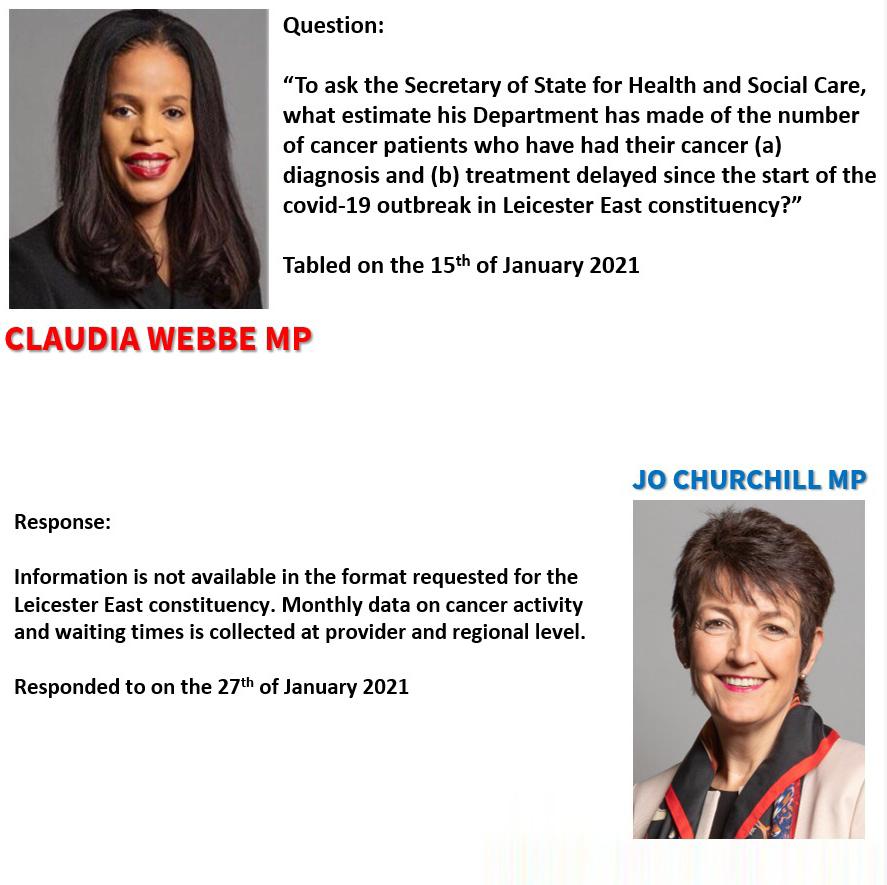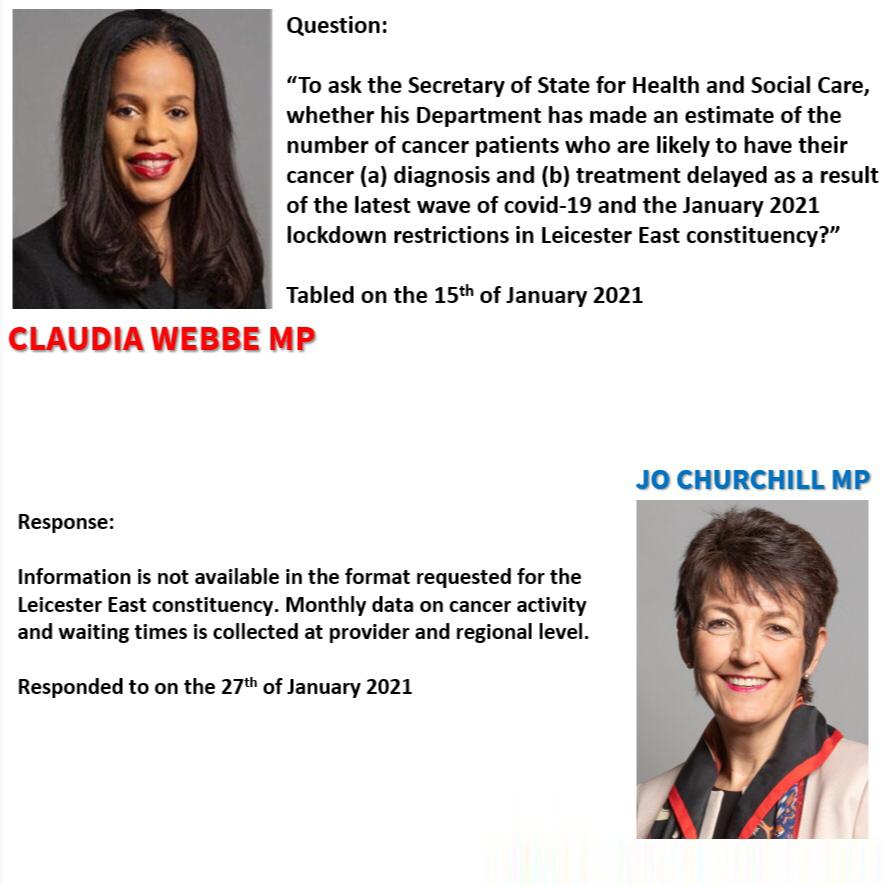 First and second dose of a covid-19 vaccine in Leicester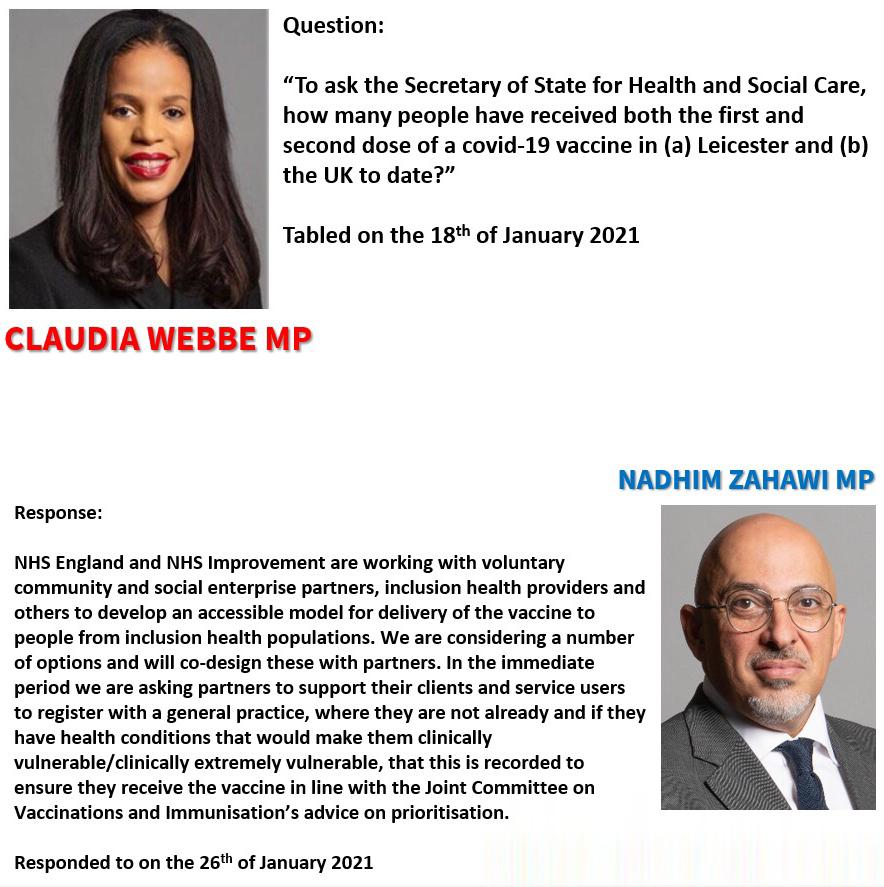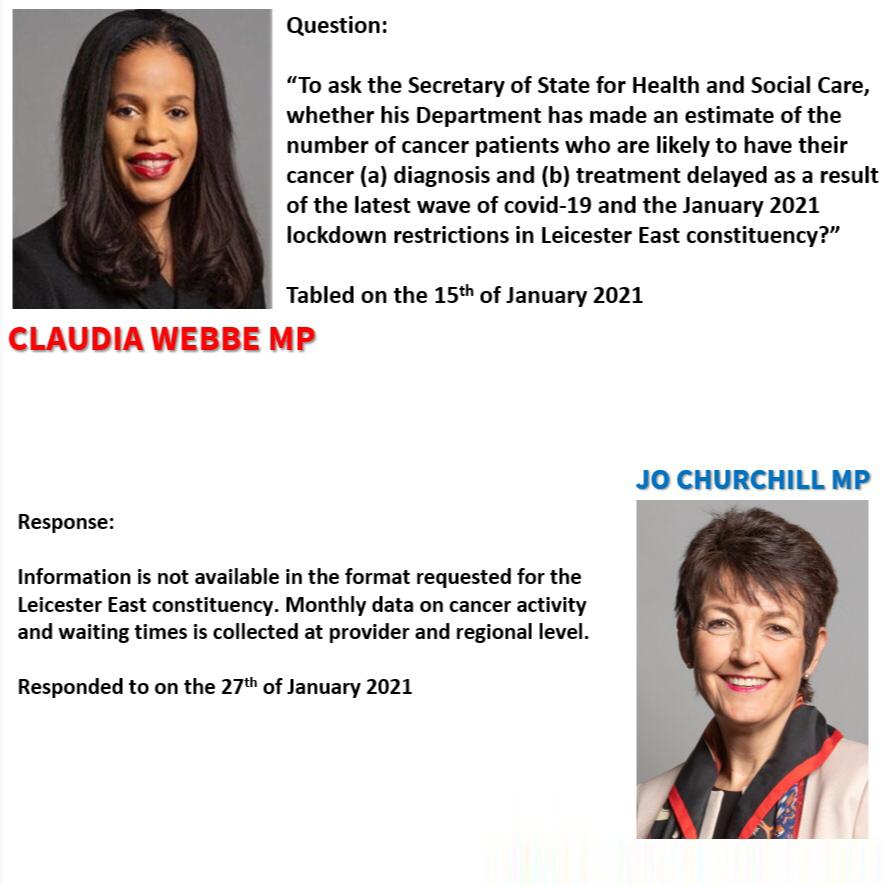 I submitted a written question to State for Foreign Affairs department raising the issue of whether new open arms export licences to Saudi Arabia have been issued; and whether new companies have been registered to use open licences.
I await a response from the relevant Government Minister.
I will update everyone once a response is received.
Reorganisation local hospital services in Leicester, Leicestershire and Rutland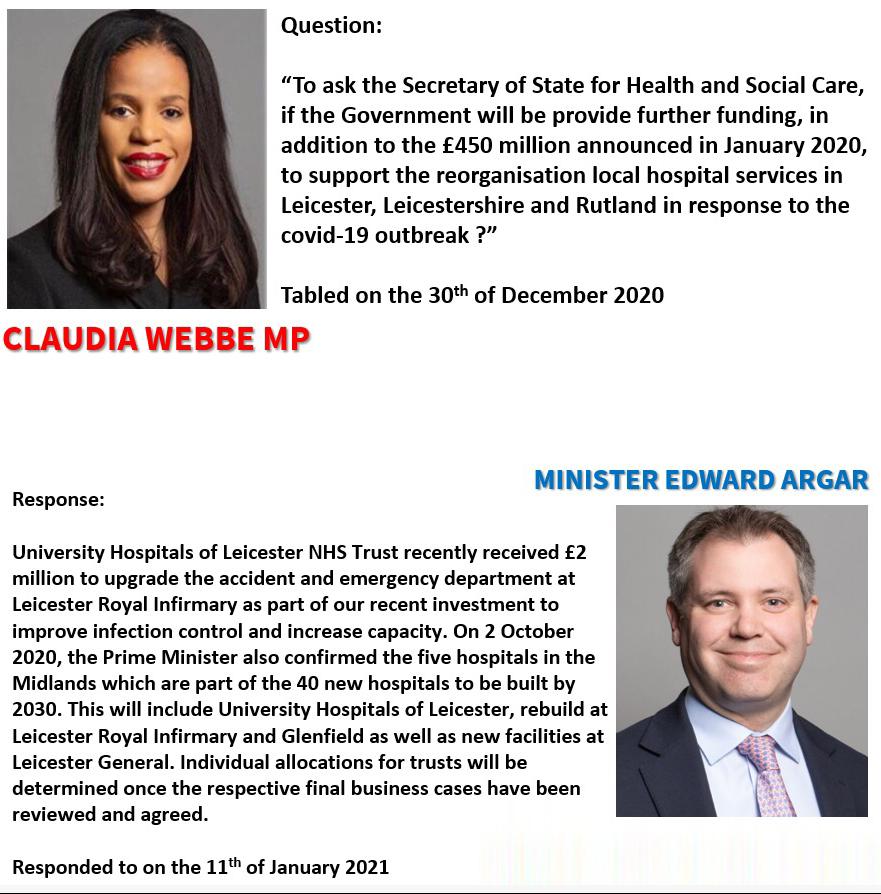 Development of a GP hub and observation beds at the site of the Leicester General Hospital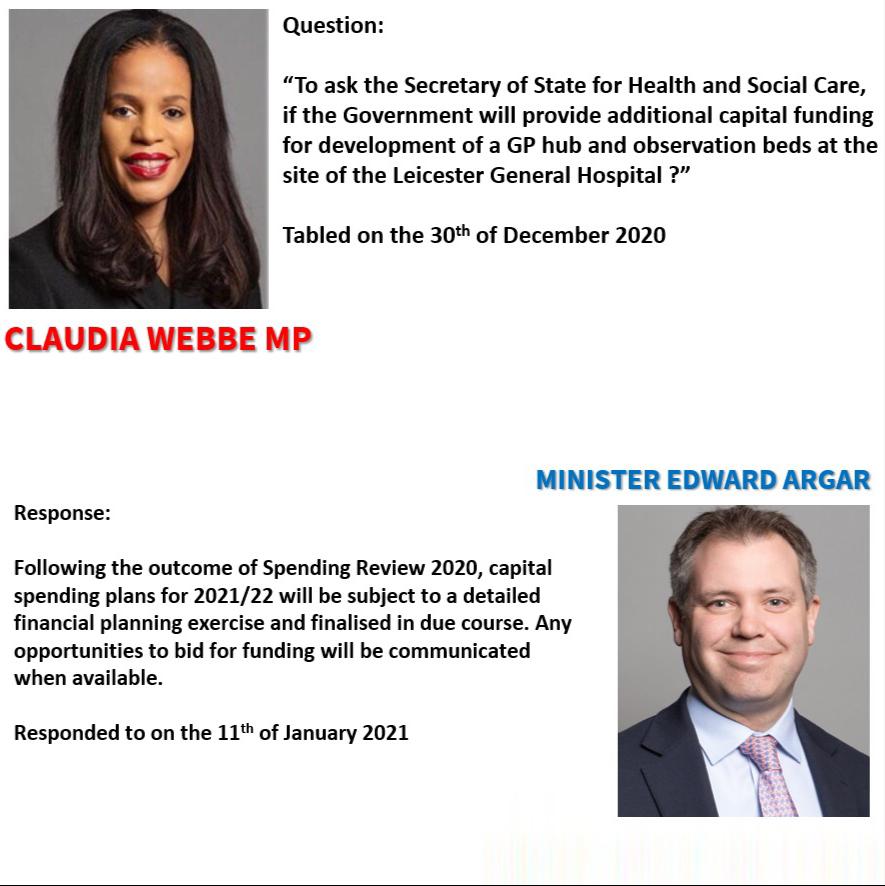 Asymptomatic in Leicester East